Ønsker alle lykke, fryd, velstand, god helse og glede i 2017. Godt nyttår og takk for året som har vært! Det er ikke tvil om at det har vært begivenhetsrikt; Trump, Brexit, asylkrisen, stormaktkonflikter i Syria, spredningen av Zika viruset, militærkupp i Tyrkia, atomprøvesprengning i Nord-Korea, Rodrigo Duterte blir president i Filippinene, terroangrep verden over og en rekke andre elendigheter har preget nyhetsbildet.
Men nå skal vi ta for oss det positive som har skjedd på den vitenskapelige og teknologiske fronten :
1. Stamceller hjelper slagpasienter å gå igjen
En gruppe fra Stanford University School of Medicine injisert modifiserte stamceller direkte inn i hjernen til flere kroniske slagpasienter. Prosedyrene var vellykket uten negative effekter annet enn milde hodepiner under injeksjonen. Alle de 18 pasientene viste signifikant helsemessig forbedring. Dette inkluderte økt mobilitet som faktisk tillot pasienter som tidligere var begrenset til rullestoler å gå igjen fritt.
2. En metode for tilnærmet evig datalagring er oppdaget
Det har tidligere ikke vært mulig å lagre data på en enhet over virkelig lange perioder. Men det kan nå forandre seg på grunn av et funn gjort av University of Southampton. Forskere har med hell brukt nanostrukturert glass for å skape en prosess for opptak og henting av data. Lagringsenheten er en liten glass disc på størrelse med et kronestykke som kan holde 360TB av data og forbli intakt inntil 1000 °C. Dette betyr at den gjennomsnittlige holdbarhet når den holdes i romtemperatur ville være omtrent 13,8 milliarder år (omtrent like lenge som universet har eksistert). Data skrives på enheten ved hjelp av super laser via korte og intense lyspulser. Hver fil er skrevet i tre lag av nanostrukturerte prikker som er bare fem mikrometer fra hverandre. Når de leses, blir dataene realisert i fem av følgende størrelse: den tredimensjonale posisjon av nanostrukturerte punkter, samt deres størrelse og orientering.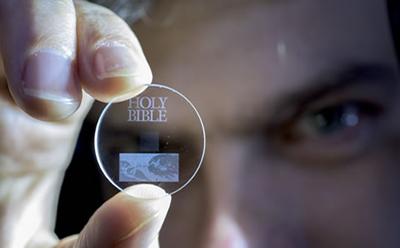 3. Studier viser at kloning ikke medfører langsiktige helsemessige problemer
De fire genomiske klonene av sauen Dolly; det første pattedyret som noen gang bli klonet har alle aldret sunt. Det som var spesielt interessant var at Dolly led av degenerative Artrose men hennes fire kloner, Debbie, Denise, Dianna og Daisy viste ikke mer enn milde tegn på sykdommen. Resultatene av studien bidro til å dempe frykten for at kloner typisk aldrer raskere enn dyr som er født naturlig.
4. Enorme underjordiske helium reserver oppdaget i Tanzania
Et stort underjordisk lager av heliumgass ble oppdaget av forskere inkludert Robert Richardson i tanzaniansk Rift Valley. Gassen er avgjørende for bruk av MRI-skannere, sveiseutstyr og atomreaktorer. I 2010 advarte en gruppe Nobelprisvinnere i fysikk om at verdens helium forsyning vil bli oppbrukt innen 30 år. Takket være oppdagelsen av gassfeltet vil vi ha helium i mange flere ti-år enn antatt i 2010. Det ble anslått at bare en liten del av feltet inneholder 54 milliarder kubikkmeter helium, mer enn seks ganger det globale årlige forbruk.
5. NASAs Kepler-teleskopet har funnet 1,284 exoplaneter
Nasa oppdaget 1,284 exoplaneter i år, 550 av dem kan være steinete planeter som ligner på jorden. Et team av astronomer oppdaget planetene ved hjelp av data fra Kepler Space Telescope. Minst ni av de nye oppdagede planetene var innen "de beboelige soner av sine verts stjerner", som igjen betyr at planetene kan være i stand til å ha en overflatetemperatur som vil tillate flytende vann. Dette øker antallet oppdagede planeter med forhold egnet for liv til 21.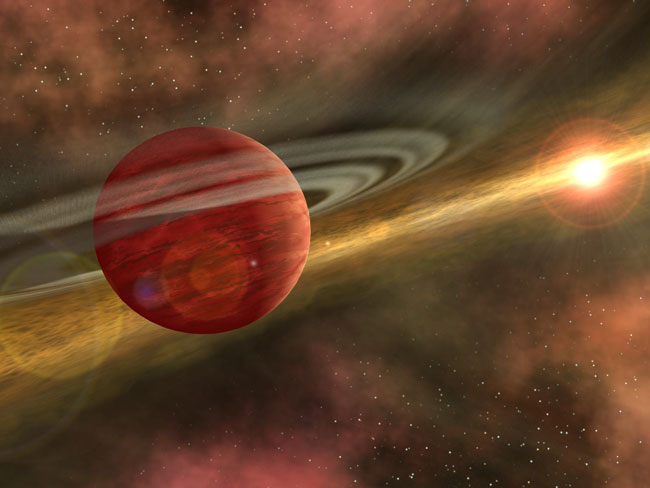 6. Robot utfører første autonome kirurgiske operasjoen
En robot gjennomført den første fullt autonome operasjonen på et levende emne (en gris): Der to sløyfer av tarmen ble sydd sammen. Smart Tissue Autonomous Robot (Star) som den heter viste seg å kvalitetsmessig utkonkurrere operasjoner utført manuelt av erfarne kirurger og med eksisterende robot-assisterte kirurgiske teknikker. Men, roboten Star bruker lengre tid enn en kirurg til å arbeide: 35 minutter i forhold til åtte minutter for menneskelige kirurger ved samme operasjon. Teamet bak Star sa at hvis de kan finne en passende partner for å utvikle teknologien kan roboten være å se i klinisk bruk innen så lite som to år.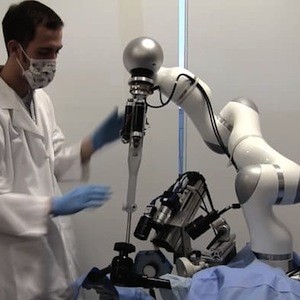 7. Forskere har snart utviklet en universell influensa vaksine
Forskere har tatt et skritt mot å skape en universell influensavaksine. Dr. Derek Gatherer av Lancaster University forteller at teamet bak studien bruker datamaskiner til å utforme komponentene i en vaksine som gir mye bredere og langvarig beskyttelse. Sammen med kollegaer fra Aston University og Complutense i Madrid, har Dr Gatherer designet to universelle vaksiner – hvorav den ene skal beskytte mot 95 prosent av influensa stammer i USA, den andre mot 88 prosent på global basis.
8. Superkorn og syntetisk kjøtt
Syntetisk og genmodifisert mat har hos den gjengse mat mums og forbruker et dårlig rykte. Imidlertid har GMO vært på opptur i vitenskaps verden. Det nyeste funnet er noe forskerne kaller "superwheat", som utfører fotosyntese langt mer effektivt enn vanlig hvete. Resultatet er en hvete som kan gi opptil 40 prosent mer avling og bidra til å løse fremtidens overbefolkning. Syntetisk kjøtt (vitro meat) er også under oppseiling – i fremtiden kan det meget vel hende at kjøttet vi spiser ikke er fra levende storfe men fra laboratorium.
9. Hjerneimplanter kan bli redningen for lamme mennesker
Ian Burkhart ble lam fra brystet ned etter en badeulykke. Takket være en hjerneimplant har han gjenvunnet delvis funksjon av sin høyre hånd takket være en enhet som kan tolke signalene fra hjernen hans og stimulere musklene i underarmen. Forskere mener teknologien har et enormt potensial for å hjelpe lamme mennesker gjenvinne funksjonene av deres lem.